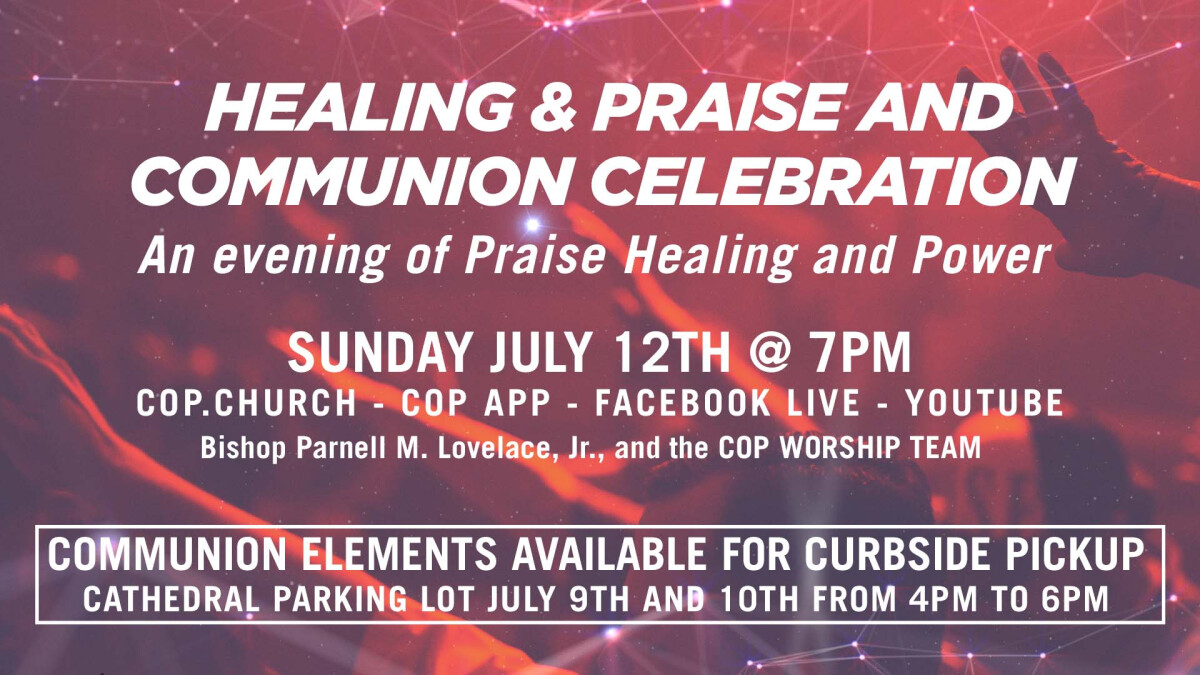 Second Sunday of the month, 7:00 PM - 8:00 PM
Join us for our virtual Healing and Praise/Communion Celebration! Bishop will be teaching, we'll be led in praise and worship by our renowned Worship and Fine Arts Ministry, and we will share in the Lord's Supper together.
Curbside pickup of communion elements available Thursday and Friday July 9th and 10th from 4-6pm in the Cathedral Parking Lot.
Join us at cop.church, Facebook Live, Youtube and our COP Mobile App and let's experience the healing power of our mighty God together!