Ministries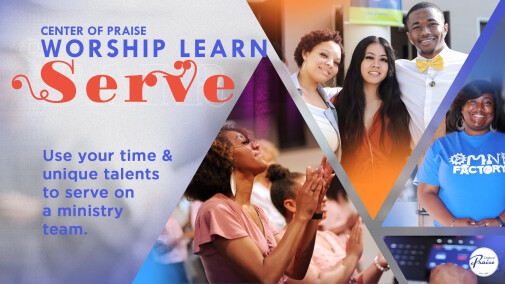 At Center of Praise our vision is to make full-circle disciples who embrace and respond to the nature of God. The third component of our full-circle discipleship is He's Able (omnipotent)... We Serve. This aspect of our discipleship is as important as the others. Serving in the house of the Lord is an act of worship. It is where we put our learning into action... We are not just hearers of the Word but doers of the Word!
For more information about our ministry teams email:
Already know which team you would like to join? Click on the link below, and we will get you connected.